The Josh Gordon Group blog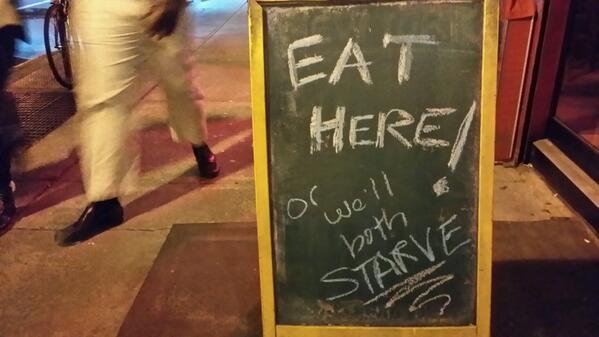 I love sidewalk signs! They are the purest from of marketing. Write a good one you can literally motivate customers to walk in you door. Where I live in Brooklyn I walk by many every day. Here are some quick marketing reviews of several I've passed recently.
Read More
Topics: marketing, Brooklyn, Valentines, humor, marketing plan, motivating customers, marketing effectiveness, Smith St., Super Bowl, sidewalk signs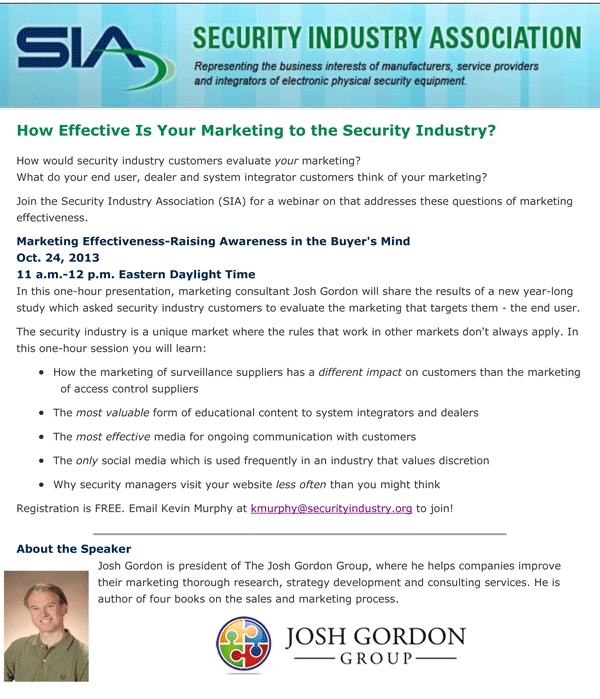 I will be sharing findings from a new research study on marketing effectiveness in the security industry.
Read More
Topics: surveillance, Josh Gordon Group, security industry, SIA, marketing effectiveness, access control