Testimonials for Marketing Services

Sean Moran, Chief Operating Officer, Hitachi Broadcast Camera Division
I hired Josh Gordon to improve the marketing of our broadcast camera division as we've been known mostly for our engineering and not our marketing. At the start, Josh engaged our customers, systematically found out what drives them to support our products, and found inventive ways to approach and motivate them. He initiated a series of marketing tactics that included building a customer database, launching a series of promotional newsletters, and reshaping our ad messaging all to help differentiate our products in an incredibly competitive market.
Over the years he has consistently come up imaginative ways of presenting our products so their unique advantages standout and stick with current customers and new potential buyers. I especially like the programs we have developed with Josh him that have advanced our sales efforts. His efforts have proved to be a great success.
In short, Josh helped put us on the map! His ongoing efforts have made a difference in our industry presence and our sales. I would recommend Josh to anyone looking for marketing services to grow their business.
---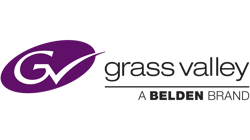 David Cohen, Director of Outbound Marketing, Grass Valley
I've been acquainted with Josh Gordon since I began my career in the broadcast technology industry in 2004. During this time, my relationship with Josh has included periods of time in which he was my trusted advertising representative, my marketing consultant and my industry guru and confidante. In all of my dealings with him, I've found him to be a valuable member of my industry network.
Josh is a diligent, results-focused professional who understands the importance of relationships and building mutually beneficial partnerships. He's used these to his advantage, and leveraged them to my advantage, throughout the time we've known each other.
I recommend Josh for any situation in which a detailed understanding of marketing and the relationship between market opinions and supplier activity is valued. This is especially true in the broadcast industry, but should be applicable in other industries, as well.
---

Tom Canavan, President, Media Links
We hired Josh Gordon to provide an analysis of our current marketing presence and develop strategies and tactics to help grow our business.
Right from the start, it was clear that we were benefiting from dealing with an industry insider. Relying on his long-standing personal relationships and reputation in the television technology field, Josh was able to move quickly and find top level people willing to talk to who gave a high-level direction to the project.
As the project progressed, it was clear that Josh had an intimate and practical knowledge of how to use content to persuade in the context of all the digital communication forms. His previous experience working for a prominent technology magazine appears to have given him insight on how to use content to drive business gain.
Ultimately, Josh created a series of strategies and tactics specific to our organizations' needs, to help us move forward.
While there are many people and organizations who can offer solid advice on marketing and public relations, Josh sets himself apart by offering a unique analytical component that enables him to create practical and affordable communication strategies and tactics.
I would recommend Josh to any organization looking to improve their industry presence and buyer preference.
---

Phil Cindrich, President, Myat Inc
Marketing has always been a challenge for Myat, because we serve a very specific segment within the broadcast equipment marketplace. Josh has been very helpful in allowing us to more accurately define our market, and to develop fresh ways to communicate with that market. First he helped us build a targeted database to reach our audience while also helping us to make our messaging more persuasive. Then he raised our profile by organizing an event during the largest trade show in our industry (The NAB). He took our recent participation in one of the largest builds events in industry (the building of transmission center at One World Trade Center in NYC) and organized a presentation where we were able to share the stage with the other major participants in the project. The event was an incredible opportunity for Myat to share the stage and be seen with some of the giants of our industry and gain exposure and credibility that will last for years to come.
If you need a marketing strategist who can think outside the box and come up with ways to help you reach your marketing objectives, I highly recommend Josh Gordon and his team.
---

Mark Gray, President, Gray Meta
When I hired Josh Gordon to oversee Archimeda's (and subsequently GrayMeta Inc.) PR and marketing we were a small, two year startup with an amazing product, but with no significant support from the trade press despite many press releases and meetings at trade shows.
Josh started by interviewing our customers and industry editors. Soon he proposed a new fresh way to explain our product to them. When his first press release went out it was like someone had flipped a switch. The publications and websites that seemed to be ignoring us ran it, many adding commentary or calling for interviews. Overnight, we were on the map!
Besides fresh approaches to messaging, Josh also organized events. Defying the perception that a tiny start up could not compete for press attention at the biggest international trade show in our industry, he organized and hosted an event where editors were treated to a high level educational event, followed by our product announcements. Major write ups followed.
Josh can find fresh, inventive messaging and marketing strategies that generate results. If you need help with your PR or marketing I highly recommend him.
---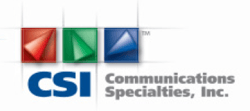 John Lopinto, President & CEO at Communications Specialties, Inc.
Josh Gordon has an interesting and refreshing perspective on what it takes to market products in this industry. I always enjoy listening to his insights and bouncing ideas off of him. He came up with a new way for us to position our products to the market that we had never tried before, a webinar. Before recommending this approach he thoroughly investigated our customers with interviews and a brief survey. Although we had done many in-person seminars around the world, the online webinar was more efficient and reached more people than any one seminar ever did.
When Josh made his recommendation I could see it was more than a webinar, but the start of a new way to communicate the overall value of my company and our product brands. The webinar was a big success, and we were delighted when many of the people who attended the webinar required additional follow-up with our sales people. I would recommend Josh to anyone looking to understand their customers better, build their brand, or generate sales leads.
---

After Belden aquired Grass Valley, Miranda became a part of it. Below is an unsolicited email from Steve Lampen after attending a webinar I produced and hosted for Miranda.
-----------------------------------------------------------------------------
Steve Lampen, Multimedia Technology Manager, Product Line Manager
Entertainment Products Belden
Josh-

Just wanted to mention that your webinar on 4K was the most valuable webinar on this subject I have seen. There was so much meat in it, I couldn't take notes fast enough. Luckily, I now have access to your slides and have stolen borrowed liberally for my presentations on 4K cable.
Many thanks again for an excellent webinar. I passed this on to half a dozen people within the cable empire, in engineering, marketing, and sales. If you ever do a Part 2 of this subject, I will definitely be there!
---

The Security Industry Association is the association of security industry technology and service suppliers. It sponsors the largest trade show in the industry, ISC West. Put in broadcast terms: imagine if IABM owned the NAB Show.
--------------------------------------------------------------------------------
Kevin Murphy, Director of Member Services, The Security Industry Association
I hired Josh Gordon to help The Security Industry Association (SIA) add value to the relationships we have with our members by creating programs enabling them to become more effective marketers.
The first program was a research study that created a comprehensive guide to sales and marketing effectiveness specific to our industry. Since few industries are tasked with protecting lives and property against an ever-evolving array of threats, it came as no surprise that the product buying process in our industry had some unique characteristics.
In the months leading up to the study, Josh appeared several times on our monthly "Touch Point" webinar series and wrote several posts about the program for the SIA blog.
When the study was released, Josh organized and hosted a webinar with several prominent security executives as guest speakers. That webinar became one of the best attended we had ever produced and received glowing reviews and enthusiastic feedback from our members.
In the years that followed I had Josh organize and host a series of webinars on a variety of topics. Josh consistently found fresh and compelling ideas that attracted both top security industry executives as guest speakers and high numbers of member attendees.
I would recommend Josh Gordon to any association or company looking to create programs that increase the value they offer to their members or customers.
---

NewPoint Media is the largest publisher of real estate magazines in the United States
----------------------------------------------------------------------
Scott Dixon, President and CEO, NewPoint Media Group
I first met Josh Gordon in 2008 when I was President of the Real Estate Division of Network Communications Inc. (NCI), the largest publisher of real estate magazines in the US. At the time, Josh was a well-established publishing consultant working on a series of projects for NCI, including one for my division which helped us maximize our selling efforts. The study contrasted the attitudes of real estate agents with those of homeowners and added great insight into selling efforts which we took full advantage of.
By 2015, I had become President of the NewPoint Media Group, which had acquired the assets of NCI as well our largest competitor. When I needed research for the strategic guidance of my company, Josh was the first person I wanted to call.
As before, Josh guided us through a process which helped discover strengths and weakness' we did not know we had. He stared by interviewing 21 of our publishers independent distributors and, working closely with us, used the insights from those interviews to create a survey. The project provided us with fresh insight into our customers as well as ourselves, and showed us where new opportunity could be found. I would recommend Josh to any organization looking to gain actionable insight for improving their business.