Which kind of content is most persuasive? Watch a free webinar from a BrightTALK Content Marketing Summit

This webinar was based on our research study ranking the persuasiveness of different kinds of content commonly used in marketing campaigns. Some types of content frequently used by marketers fell flat, while others did better than expected. In a time when the way customers receive and consume content is rapidly changing, this study found that the kinds of content that persuade has also changed. Click HERE
Develop a recession sales strategy: Watch free training videos sponsored by Oracle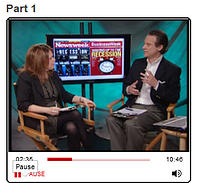 Susanna Pollack, Senior VP of Sales Worldwide for BBC America, interviews Josh Gordon on what it takes to develop a sales strategy to succeed in the recession. These three videos were produced for Oracle Corporation by The Customer Collective, based on findings from our research study and white paper, "What is Your Recession Sales Strategy?" We hope they help! Click HERE
The case for publishing companion digital magazines and apps for websites, produced by the iab
In this webinar from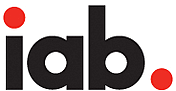 the Interactive Advertising Bureau entitled, "Should my website publish a digital magazine or digital magazine app?", Josh Gordon uses findings from our groundbreaking research study, "The Case for Advertising in Interactive Digital Magazines," to make the case for building companion digital magazines or magazine style apps for websites. Click HERE.
Video: Presentations That Change Minds
In this three minute video shot at McGraw-Hill's London TV studios, author Josh Gordon explains how persuasive presentations are different, why you should start your next presentation with a story and not a joke, and why he wrote the book, Presentations That Change Minds.
Audio interview: motivating salespeople in hard times
Listen as Magazines Canada inteviews Josh on how to keep sales people motivated during the recession. Click
HERE

.