Most organizations know their current customers very well and social and digital media are helping. By monitor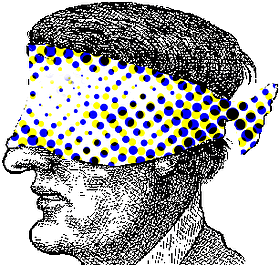 ing activity on social media such as Facebook pages, LinkedIn forums, and Twitter streams customer feedback flows back to organizations. Additional feedback from "owned" digital media comes in as customers interact with the company website, e-newsletter, and blog. Best of all, this feedback is free!
But the feedback through social media and owned digital media carries a bias because a majority of participants are current customers. It is simply less likely that noncustomers will be posting on your Facebook fan page, company blog, or subscribing to your company newsletter or Twitter feed.
While it is always advantageous to know your customers, if that is the only focus, it can hinder an organizations ability to go out and win new customers.
Many sales driven organizations assume that new customers are just like current ones except they have not been sold yet. But often they are not current customers because they need a different marketing approach. What needs to be different can vary. It could be a different sales or marketing approach, highlighting different feature sets, different packaging, or different distribution.
But until you ask some of your non-customers you may not know. I recommend picking up the phone and calling some customers whose sale your organization recently lost. Just ask why you didn't get the sale. Do not have someone from your sales staff do it. customers who are buying elsewhere will justifiably think they are being set up for a revisit of the sales process. It is better still if someone not from your company makes the call. Hiring a consultant or research comp nay often helps get customer defenses down even more.
In a recent study suggests some B2B marketing managers may not be thinking along these lines. In a study of the Broadcast Tech market, when potential buyers were asked which suppliers had marketing that motivated them to buy 55.9% of current customers said they did, as did only 10.7% of non-customers.
Download our study that measured the marketing effeteness of 34 technology suppliers in the Broadcast Tech market. This post is based on Finding #15 found on page 34 of the PDF.