Sales Lead
Generation
Most lead generation programs work by offering an exchange. For example, a supplier offers some kind of information (a white paper, webinar, research report, etc.) valuable enough to potential customers that they are willing to share their contact information and buying intentions in order to download it. The more valuable the information, the more people who will be willing to do this so they can download it. And, the better targeted the information is, the more likely it will attract respondents who become legitimate sales leads. The difference between record download rates and ordinary ones, and sales prospects who become sales leads and not just prospects, is in the quality of the content. That's where our services come in. With our unique approach, we systematically research customer information needs to better focus the content they are looking for, thereby improving both the volume and viability of your sales leads. And, it works! read on ahead to see how.

For example, using this approach, we produced a white paper for Oracle Corporation (through the social media network, The Customer Collective) called, What is Your Recession Sales Strategy? It became one of the most downloaded business white papers on the Internet.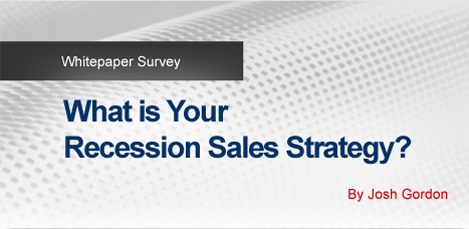 Shortly after its release in 2009, it became the #1 most downloaded financial management white paper posted on ZDNets's worldwide network of websites for almost three months.

The Customer Collective was approached by Kraft Foods asking for permission to use the study for the training of their sales directors in 64 countries.

Findings from the study were reported on most major business publication websites including Forbes, BusinessWeek, Entrepreneur, Inc., Fast Company, and Sales & Marketing Management.

In March of 2010, almost a year after its release, the report again rose to become the #1 most downloaded financial management white paper on ZDNet, this time pulling ahead of almost 200 more recently released white papers. It held the #1 position for another 3 months.

Interested in building a better lead generation program? Let us explain our unique, research-based approach.

Download "What is Your Recession Sales Strategy?" off the Oracle website