Inbound Marketing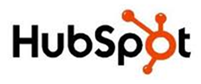 ,
You are now reading a web page created using Hubspot, one of the leading inbound marketing platforms. There is a a call to action banner on the left with copy, inviting you to subscribe to a newsletter, and social media links above it.
On the landing page of this website are three opportunities to download useful information, which we ask you to register for.
The essence of inbound marketing is to build a relationship with potential customers using online content. When the content is strategically created, it can reveal at what point in a buying journey a potential customer is in. A sales lead is generated when a potential customer's content consumption indicates that a purchase is in the works.
Click around this website and you will see how it's done.