Webinars and Live Events
Press Event and Technical Presentation at NAB 2017:
Building the transmission system at One World Trade Center told by the team that did it
After 15 years, RF broadcast transmission returns to One World Trade Center in May 2017. The presentations feature key team leaders of the project. Read more about the presentations HERE
Here is the panel: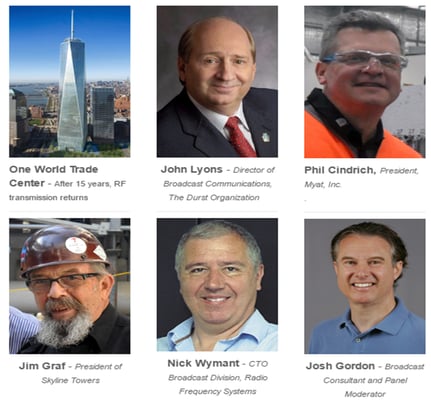 Grass Valley Webinar:
What will the IP transition mean for you?

This webinar the progress of the IP television transmission was described by measuring the technology adoption rate of 26 islands of IP technology now in use.
Register and watch the archieved webinar HERE
Read the Sports Video Group Article HERE and a Broadcast Bridge Article HERE
Download the associated white paper "The Media Industry Transition to IP is Gaining Momentum"
Archimedia Technology IBC Press Event:
How IMF files could play a greater role in broadcast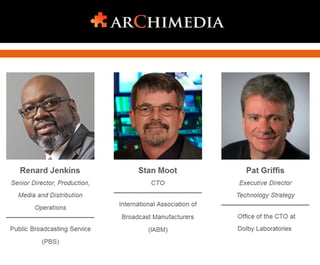 IMF files are in wide use in theatrical film and OTT content delivery. This press event looked at the greater role IMF files could play in television.
Read an article triggered by the event in TVNewsCheck HERE
Broadcast Bridge Conference Panels:
Will Telecoms succeed at developing content delivery networks for OTT Television?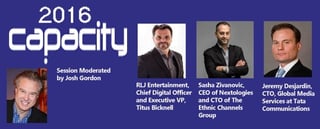 Two panel discussions at the Telecom conference "Capacity 2016" discussed the prospects of success for Telecoms developing content delivery networks (CDNs) for OTT Television.
Read an article about the first session HERE
Miranda Technologies Webinar:
The challenges of Mobile TV Production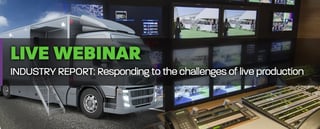 We measured the problems mobile production units face in the field such as "what slows down set up the most?" Cameras. "What causes more problems when the control room goes live?" Audio.
Read the webinar HERE
Read an article about the project in TV Technology HERE
Download the White Paper associated with the event HERE
The Security Industry Association (SIA):
IOT: Marketing opportunities for Security Industry Suppliers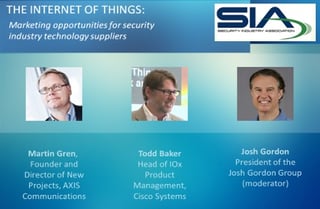 The Internet of Things will open new opportunities for security industry suppliers. Martin Gren, the man who created the first IP networked camera and Todd Walker, Cisco's Head of IOx (Internet of Everything) Product management are guest speakers.
To view an online video of the webinar CLICK HERE!